RAW is an American brand that came about in 2005 with the first natural and vegan rolling papers. They have since expanded exponentially and now sell almost every type of smoking accessory that exists. RAW was started by entrepreneur Josh Kesselman who revolutionized the smoking industry and built an empire within his rolling paper company. 
At Excitement, we love RAW and carry so many of their products from our huge stock of rolling papers, to backpacks, hats and shirts. The RAW logo can be found all over our stores and you're sure to find something of theirs that is useful, trendy or both. Check out these 7 RAW products chosen by our staff!
Ah, the poker. The most simple yet profound tool of a smoker. Who knew such a small thin piece of metal could end up making our lives so much easier? Instead of scrounging the house for random items like paper clips, bobby pins, or toothpicks… come by and pick up a few really nice pokers for back up :)
RAW Light Stand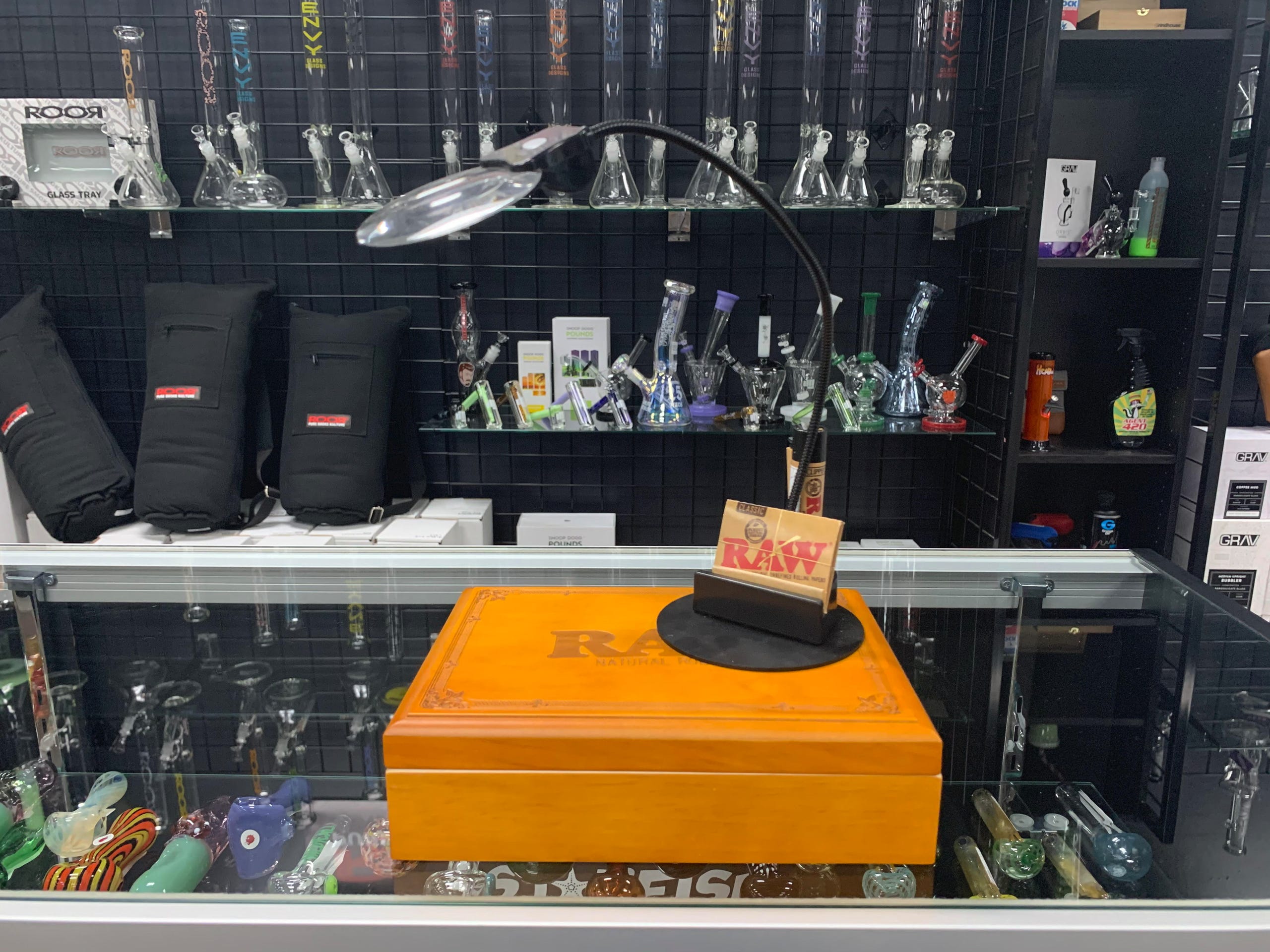 An essential to any smoke-room is this little magnifying light stand. It has a hold for both a lighter and a pack of papers so you can keep all your stuff in one place! 
RAW Six Shooter
Do you often find yourself in need of loading up a mass amount of cones at once? This is the perfect product for you. An automatic cone filler that will instantly load up to 6 cones at once. Pick this up before your next party or cookout!
RAW Magnetic Stash Jar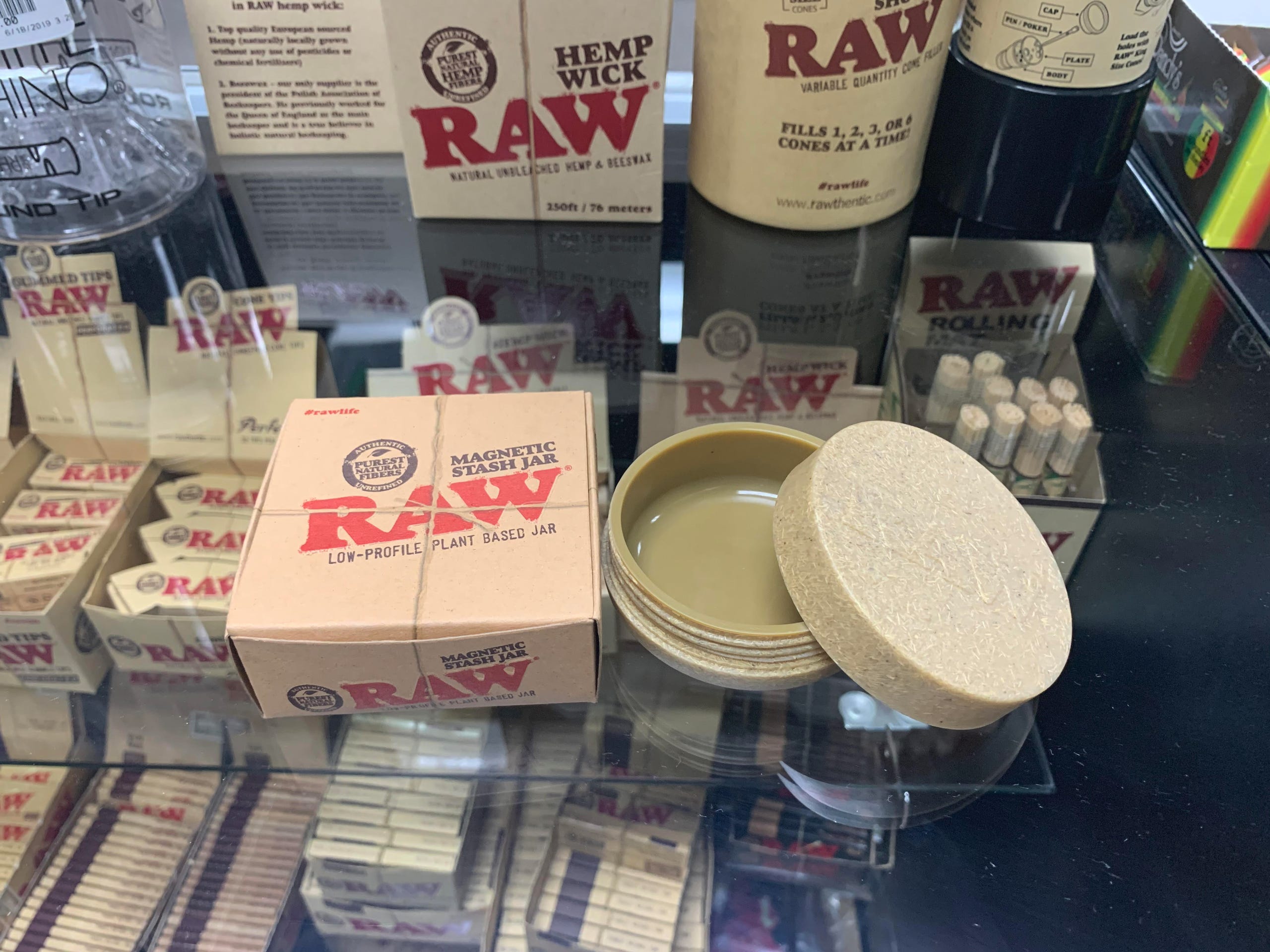 This "low profile plant based jar" will keep your stash nicely secured and hidden. There's a magnet on the bottom in case you wanna stick it somewhere extra hidden, and the decal is extra inconspicuous.
RAW Trays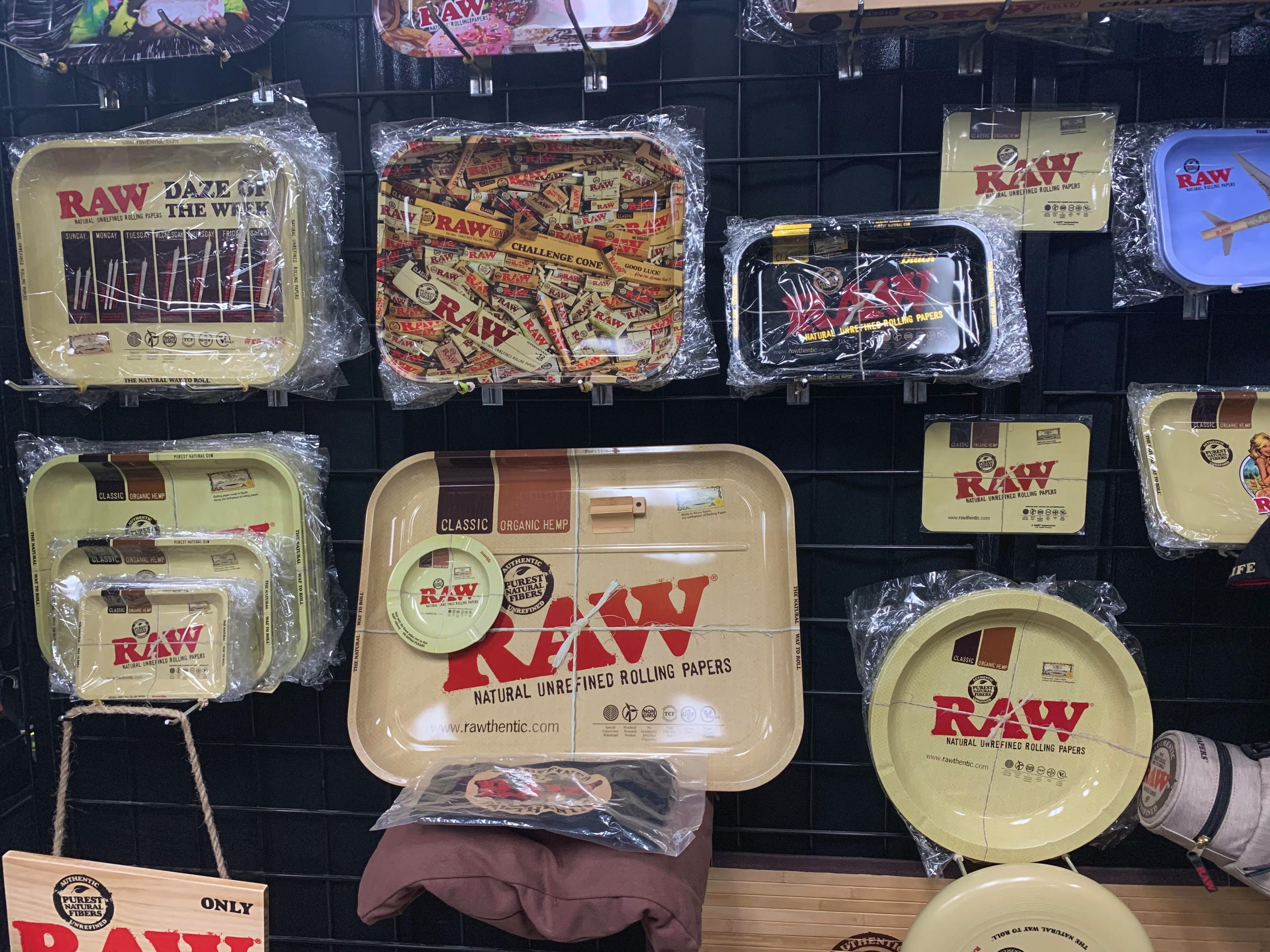 Oh boy do we have trays. A rolling tray is the best way to amp up your smoke-space. It keeps everything together and minimizes mess by so much. We have any size, color, or style that you could wish for! All RAW and super sturdy.
RAW Hat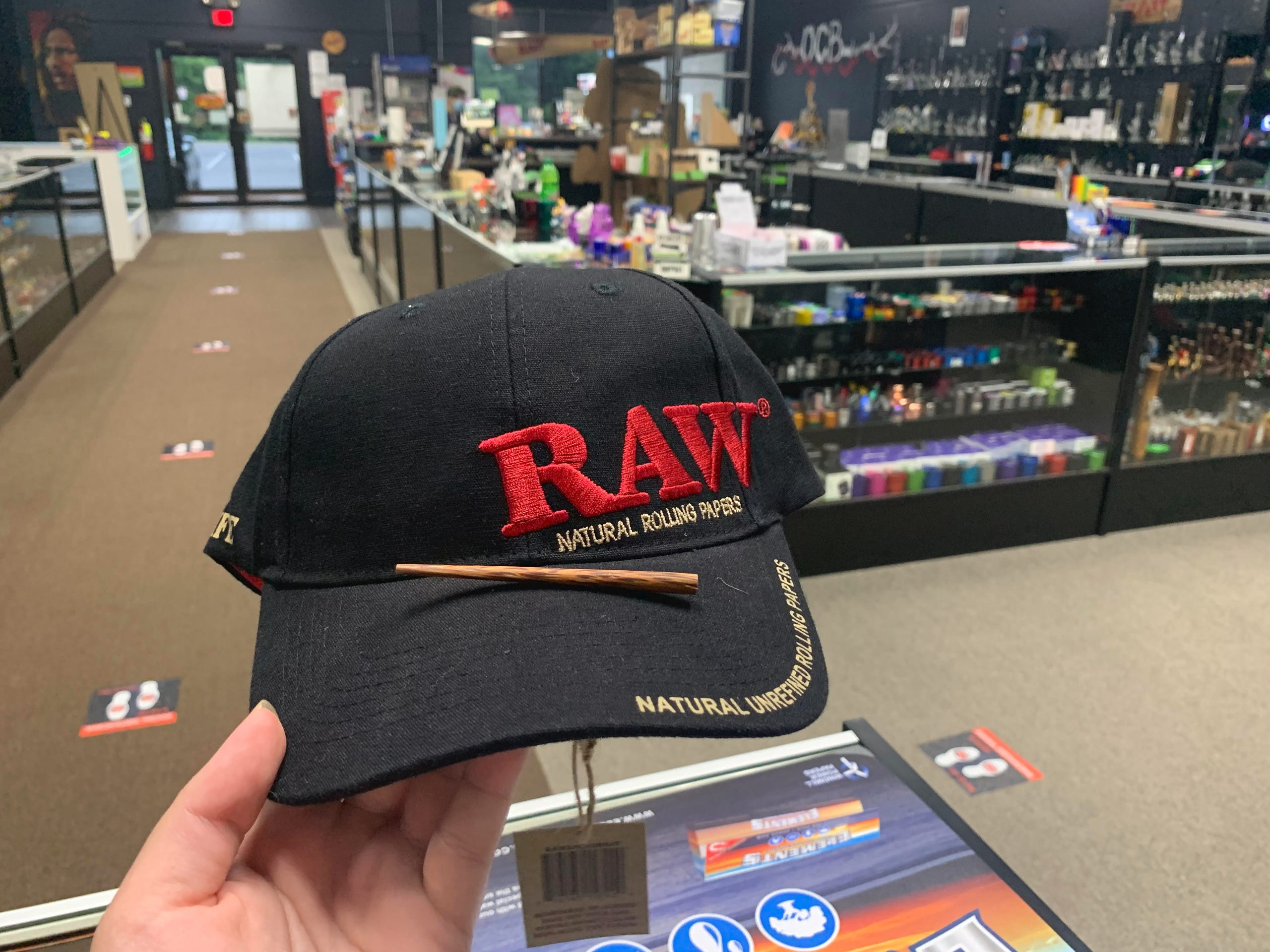 This hat was cool enough with it's RAW logo and branding, but then they went ahead and added a special hidden pocket for a wooden poker! What?! What a perfect invention. Never lose your poker, and look cool while you use it. Genius.
Elements Papers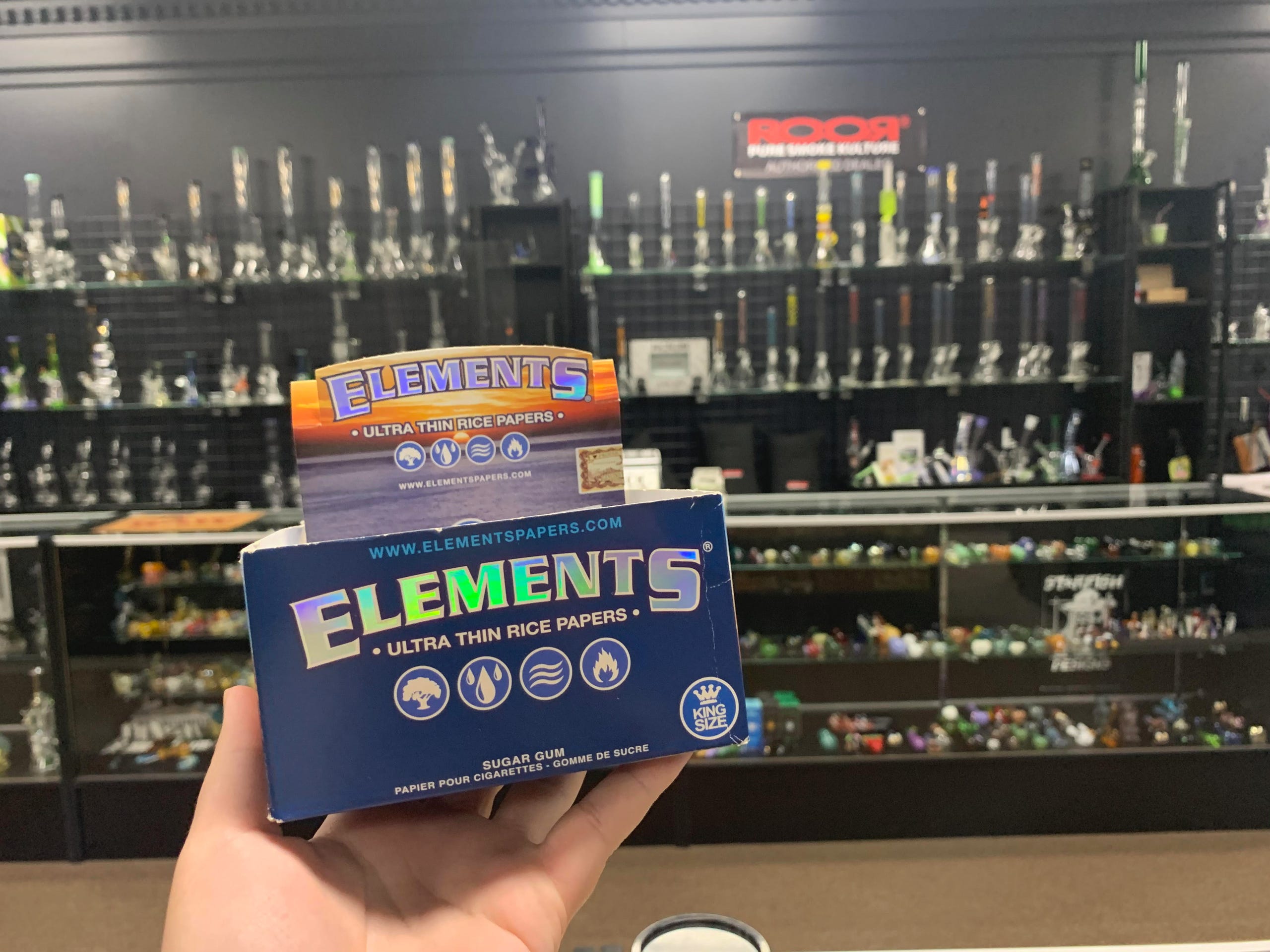 Last but not least, our staff's favorite rolling papers, Elements Ultra Thin Rice Papers. Coming in all different sizes, these papers roll and burn the best. Try them out next time!
Some honorable mentions are RAW cones, RAW bamboo rolling mats, and RAW hemp wick! Our RAW case is filled to the brim with endless possibilities. We'd love for you to stop in, have a chat with us, and check it out! #rawlife
Follow our Instagram @excitementsmokin for all the latest product arrivals!