Smoke-technology is on the rise! There are more products, methods, and devices available for smokers than ever before. At Excitement Smokin, we are stocking our shelves with the latest and greatest.
Vaping specifically has become largely popular in recent years. We've kept up by offering a variety of different devices to fit your vaping needs. Here I'll break down the different categories and our staff-picked favorites..
Dry Vaporizers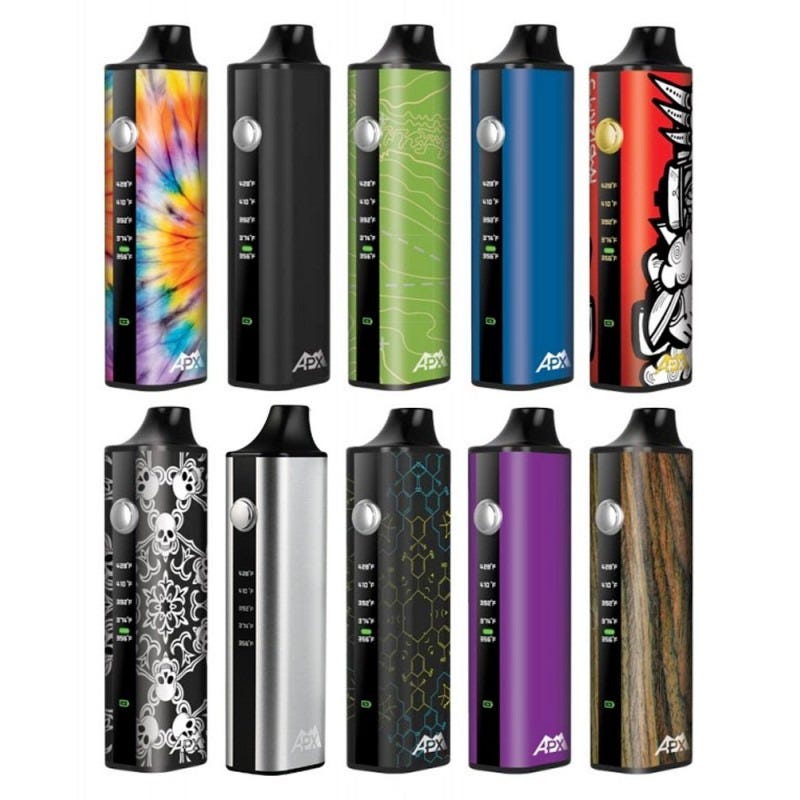 Dry vaporizers are typically a handheld device that contains a packable chamber which heats up to vaporize the dry material inside. This gives you the ability to vape (instead of smoke) your dry materials on the go and inconspicuously! This method is often found to feel cleaner, taste better, and smell less than smoking.  
We suggest checking out the Pulsar APX!
This palm sized vape uses a ceramic chamber to hold your product and heats it with controlled temperature settings. It's easy to use, discreet and portable. It also comes in several different artistic designs/colors! 
For prefilled cartridges, we offer an assortment of different batteries. These vapes attach to a cartridge and electronically heat the material inside. They range in size, style and color. You have the option of a simple stick battery that screws onto the bottom of the cartridge, or a side by side that actually houses your cart.
We recommend the Yocan Uni!
This battery is currently one of our best sellers. It is a side by side with a level-viewing window on the side. It has a 5-10 threaded magnetic connection and three different voltage settings. The most beneficial feature of this vape is its adjustable chamber! You can adjust the chamber to fit your cart no matter how tall or wide it is.  
Concentrate vapes use coils to heat thick concentrated materials (thicker than honey). You load your product onto the coil and it heats the material into a vapor. The types of coils vary from quartz to ceramic. 
We suggest trying out the Puffco Peak!
The Puffco Peak is a desktop sized vaporizer. It's not portable enough to fit in your pocket, but still sized well enough to take with you on the go. This smart rig uses a ceramic coil, borosilicate glass mouthpiece, and a silicone base. It has 4 heat settings to fit your specific needs each session. It only takes about 20 seconds to heat up and has a fast charging battery!
If you're someone who uses a little bit of everything, you might want to consider getting a vape that is capable of using multiple different types of materials. 
The Grindhouse Trident is our recommendation! 
This is dual purpose vaporizer that comes with two attachments, a nectar collector tip and a dual quartz coil. This gives you the capability of using two different materials in one device! It also comes with a bubbler attachment for filtration, storage within the vape, and a rechargeable battery. 
E-Ciggarettes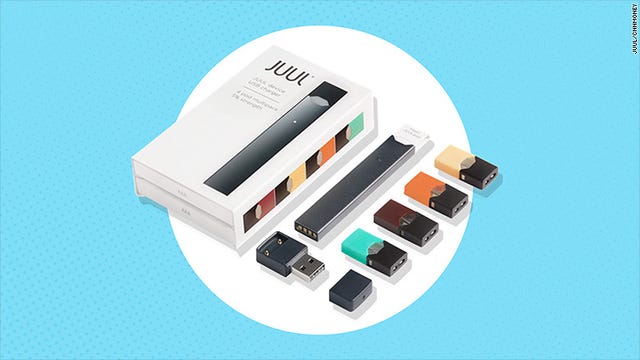 For E-Cigarettes, our favorite is Juul products. Juul is a small pod-system vape. We have over 21 flavors of pods that are Juul compatible! When the battery is fully charged, you just pop a pod into the top and you're good to go! It's simple, easy to use and extremely portable. 
Whether you're aiming to make the switch from smoking to vaping, or just want to try something new, we have something for you! Make sure to stop into one of our locations and talk to a staff member so that we can help you find something that fits your specific needs.