Finding it hard to smoke on the go with your beautiful but bulky and fragile pieces? Need something a little more portable? We've got you covered! There's a couple different set-ups that work really well for travel, but finding the perfect one for you is our priority! Whether you're going to a festival, on a road trip, spending the day at the beach or on the creek - we have the perfect companions for adventure :)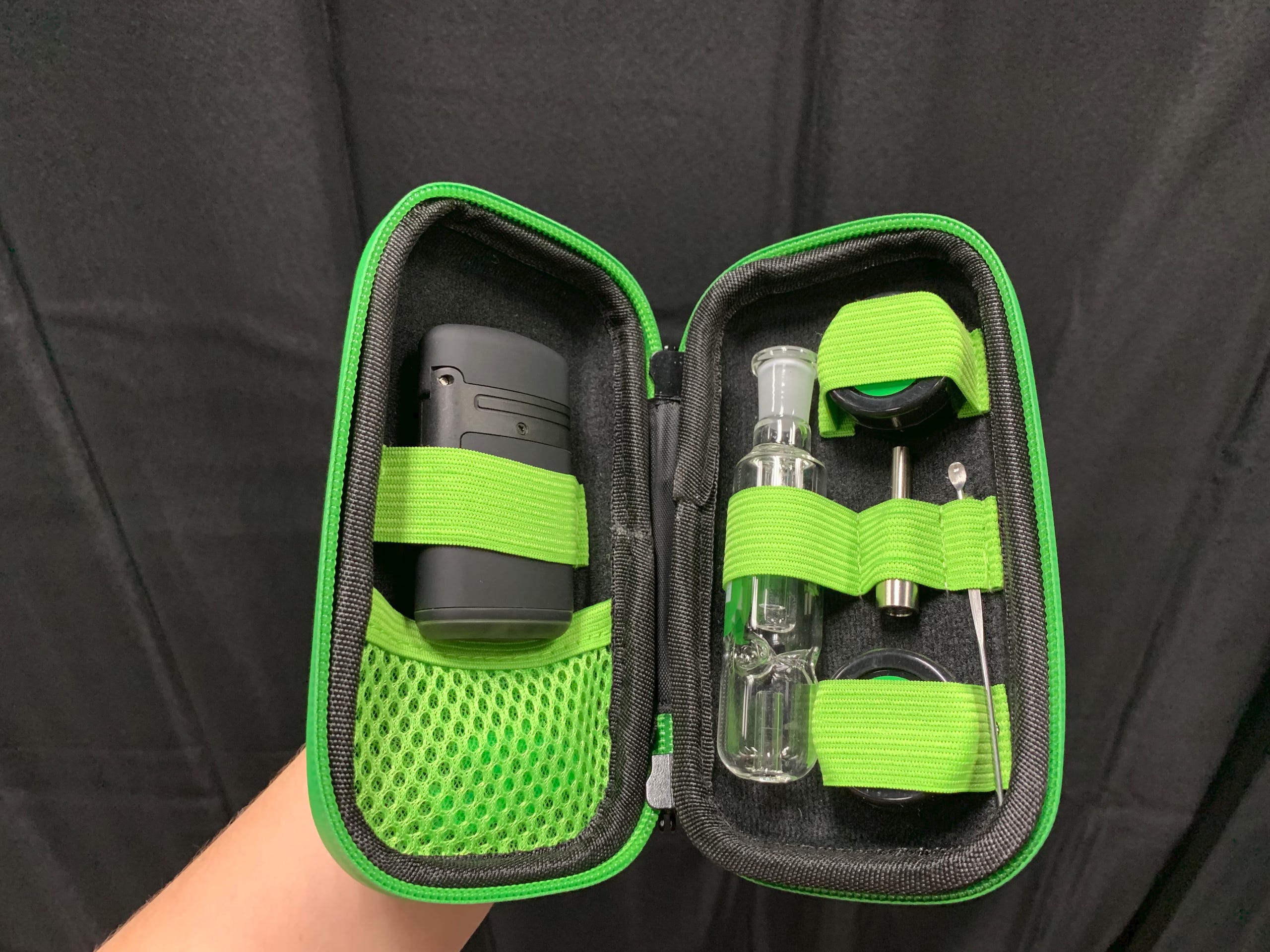 Want to take your concentrates with you, but don't want to risk breaking your rig in transit? With one of our Nectar Collector kits, all you need is the straw, a dish and a torch. Many of our kits come with silicone straws and titanium tips, making the risk for breakage even smaller. The small and compact set-up makes it super easy to take all your goodies with you. 
This all-in-one kit comes with
everything
you need to smoke on the go! Inside you'll find a glass pipe, a grinder, a storage pouch, a slick, a doob tube, papers, and a ceramic one hitter! So whether you want to pass around a rolled cigarette, or take a quick puff of the pipe - you have everything you need in one portable place. The case itself is even
waterproof
,
smell-proof
, and
shockproof
- making it safe to throw in any bag before you head out.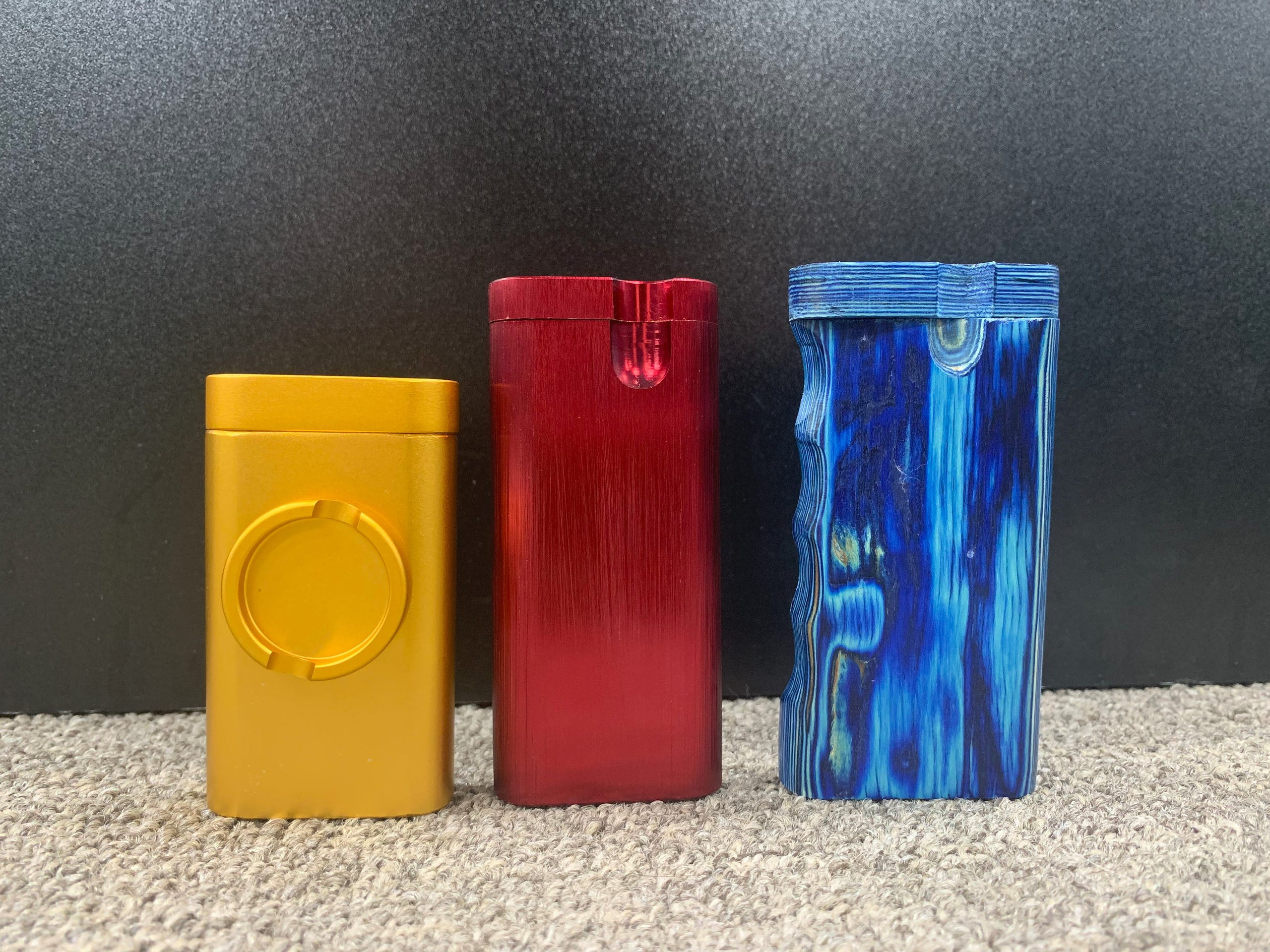 This set-up is mostly ideal for
short-term
outings. Dug Outs are small boxes with two chambers inside - one bigger to store your dry product and the other smaller to store your bat (ceramic or metal one hitter). It's so easy to just pack up what you need for your outing and throw it in your pocket or bag. Look for a waterproof box if you need something ideal for kayaking or tubing!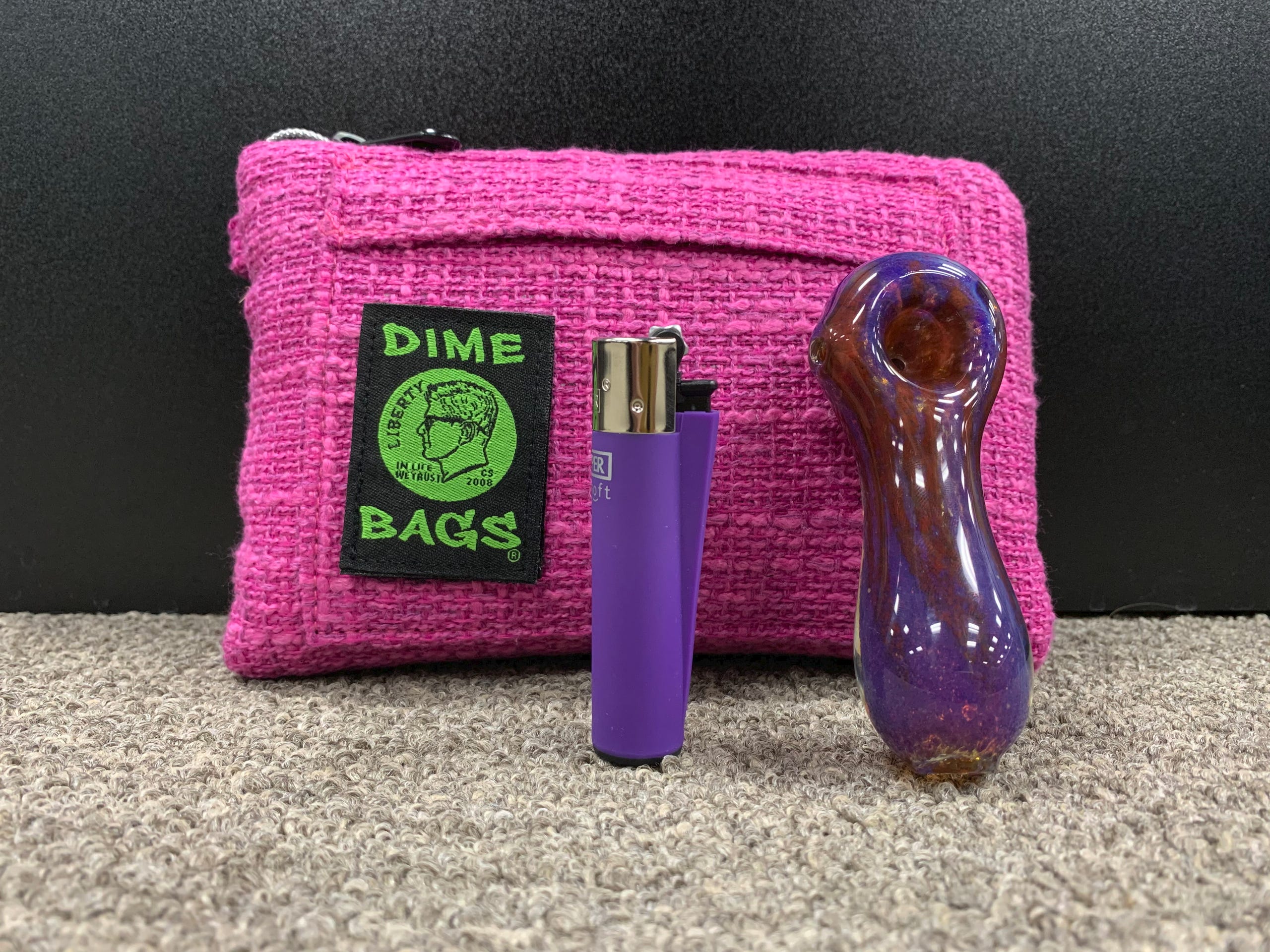 Got a small hand pipe you love using? Pick up one of our travel pouches, make sure to get a size big enough to fit your pipe, your product, your lighter and voila! You have everything you need in one place and you get bonus points for looking
fresh
when you whip it out ;)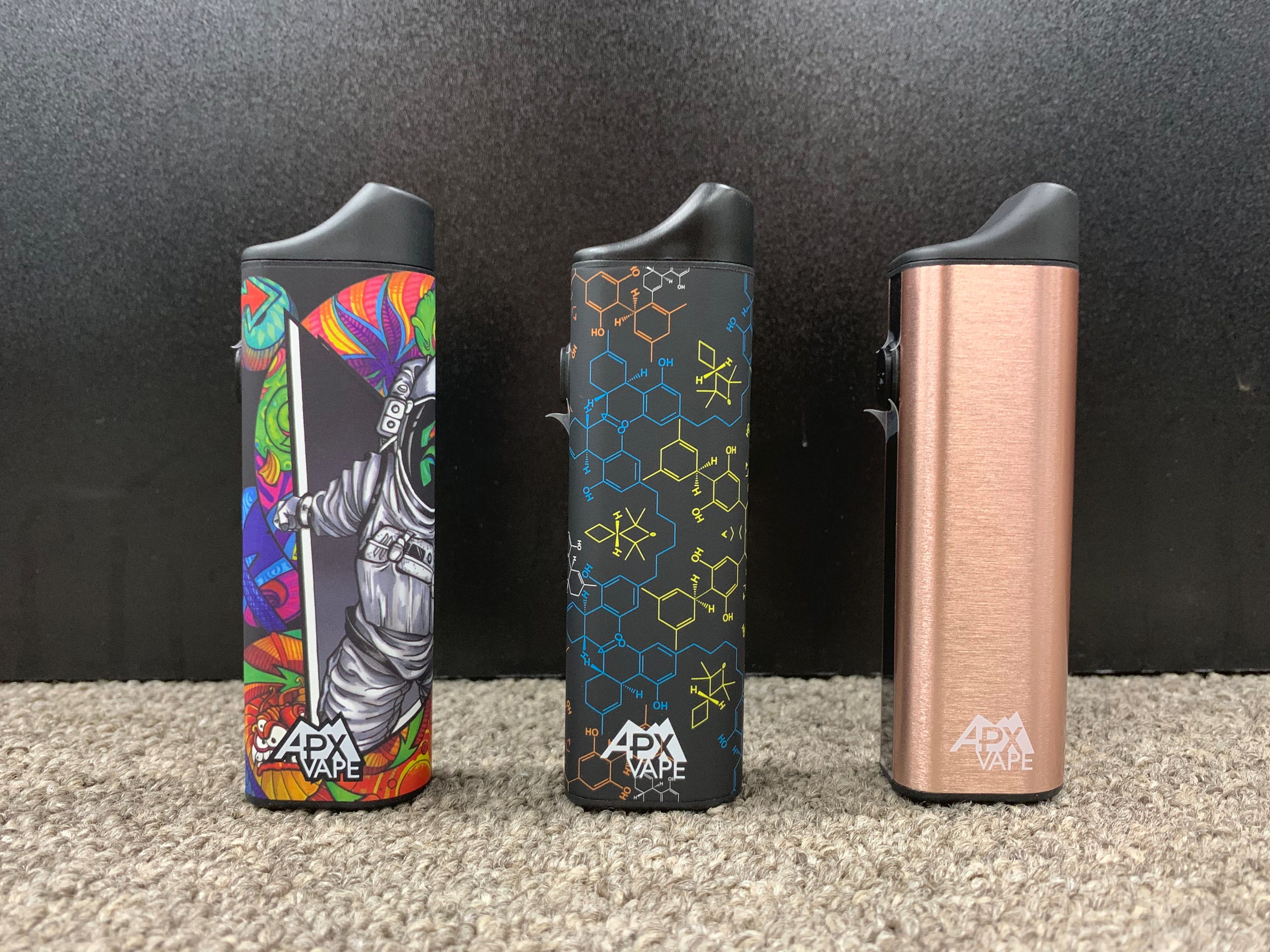 While this one might be a steeper investment, the payoff is huge! Vaporizers are often found to feel cleaner, taste better, and smell less than smoking. The handheld devices are easily concealable and as they don't combust your material, there's rarely a huge amount of smoke dispelled. Arguably the most portable option, consider skipping the combustion and investing in a vape!
We have all of these options and more in stock at any of our locations - stop in and have a chat with us, we would love to get you set up with the perfect set-up :)