Looking for ways to level up your smoking game? Do you need some easy solutions to some common problems? Keep reading, because we have a whole list of smoker-life hacks and products to make your life so much easier. Despite what others might think, we know that smokers are super resourceful and the future of technology has not left us behind. Check out what we carry to help you make the most of all your smoke-sesh's whether you're new to the game or a seasoned veteran. 
These little plastic tubes are designed to perfectly fit your rollies. Keep em' fresh and secure in your bag all day!
Smoke Buddy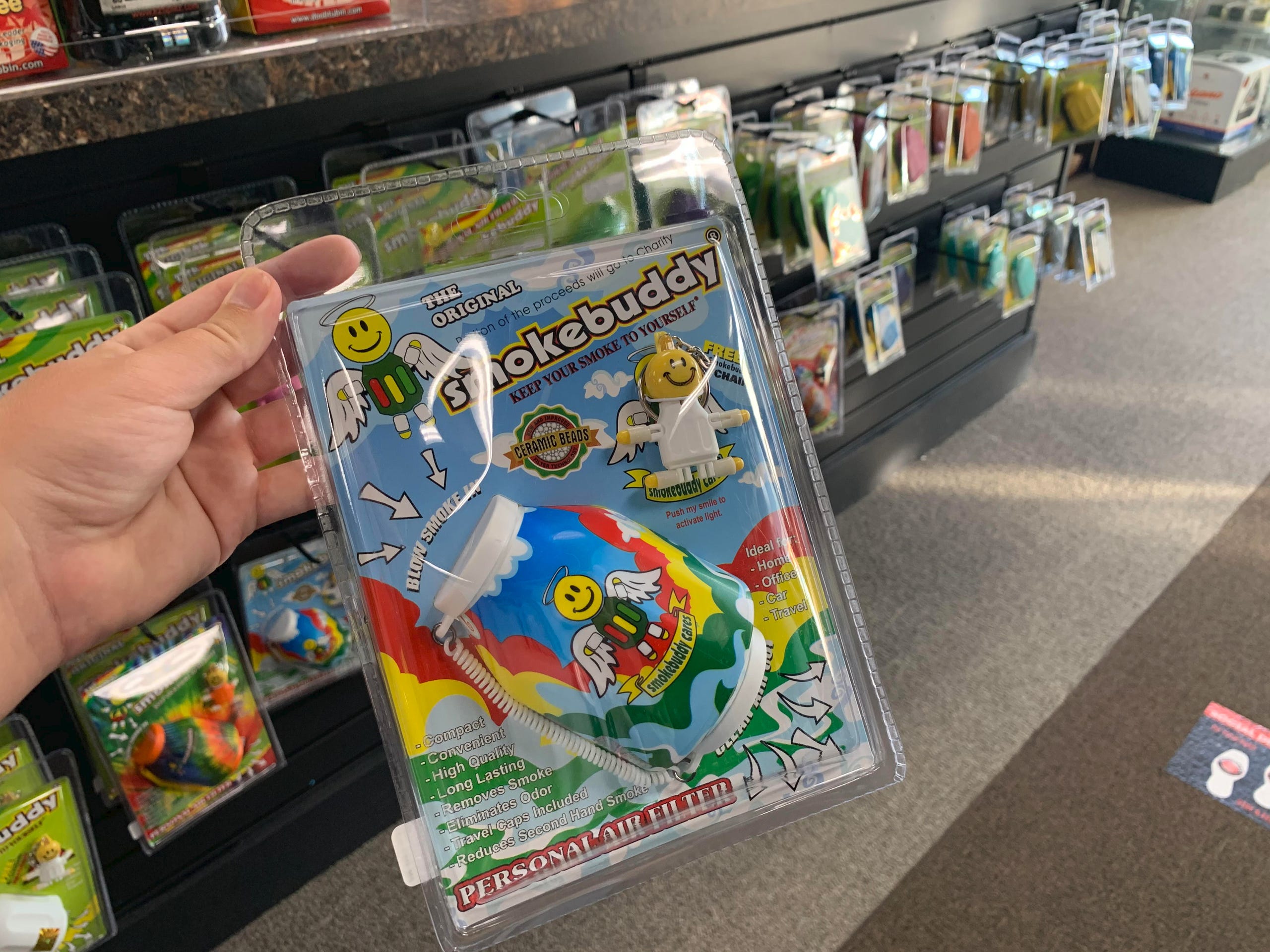 The number one most helpful product when it comes to masking any smoke-scent is the smoke buddy. You blow the smoke through a disposable carbon filter and it comes out with zero scent. Perfect for when you're in a situation where you would rather not smell like smoke.
Get the perfect rollie every time using a pre rolled tip! No more messing around and trying to form your own out of cardboard. Eliminate the stress!
EZ Splits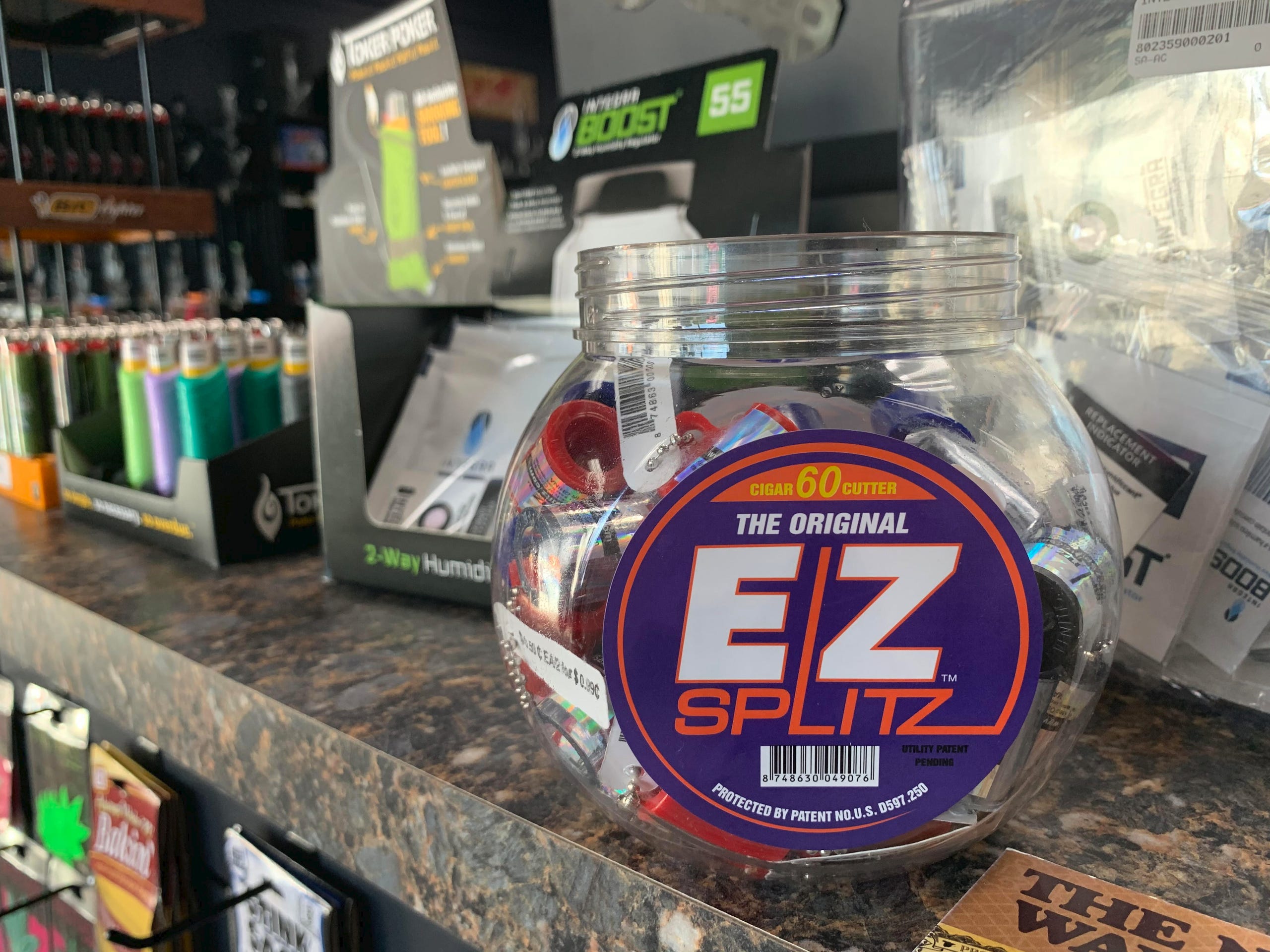 Little cigar splitters so you can easily cut open cigars. Mess and stress-free!
The most innovative product during this Pandemic-era is the silicone MouthPeace that lets you share pipes but not germs! It fits into any headpiece and allows you to smoke from the same pipe without sharing mouth-germs with the homies. Another hack would be to hit the mouthpiece with a lighter in between people, but avoiding contact altogether is a lot more sure-fire these days. 
Hemp Wick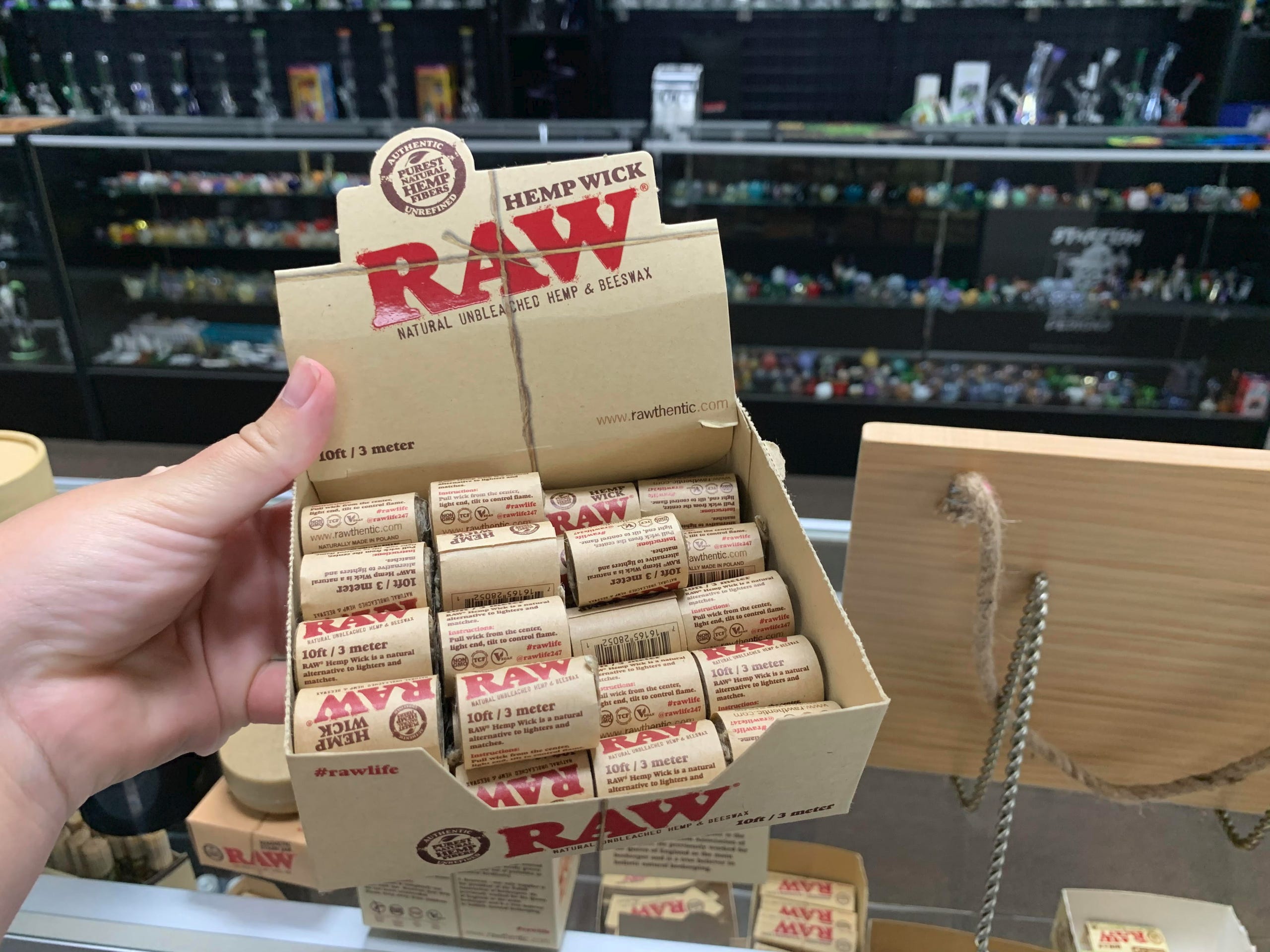 Hemp wick is a natural alternative to matches or lighters. Light the end of the twine (hemp twine mixed with beeswax) and use that flame to ignite your pipes instead of the butane flame from a lighter. Some say using hemp wick improves flavor and burns nicer, and others enjoy being able to easily light hard to reach head pieces. 
This affordable and concealed vape-to-pipe adapter lets you hit your vaporizer through a water-filtered pipe! You get the best of both worlds, and it's so easy to have on your person while you're out and about. It's almost like a smaller, cheaper, non-electronic version of an E-nail.
Everyday Use!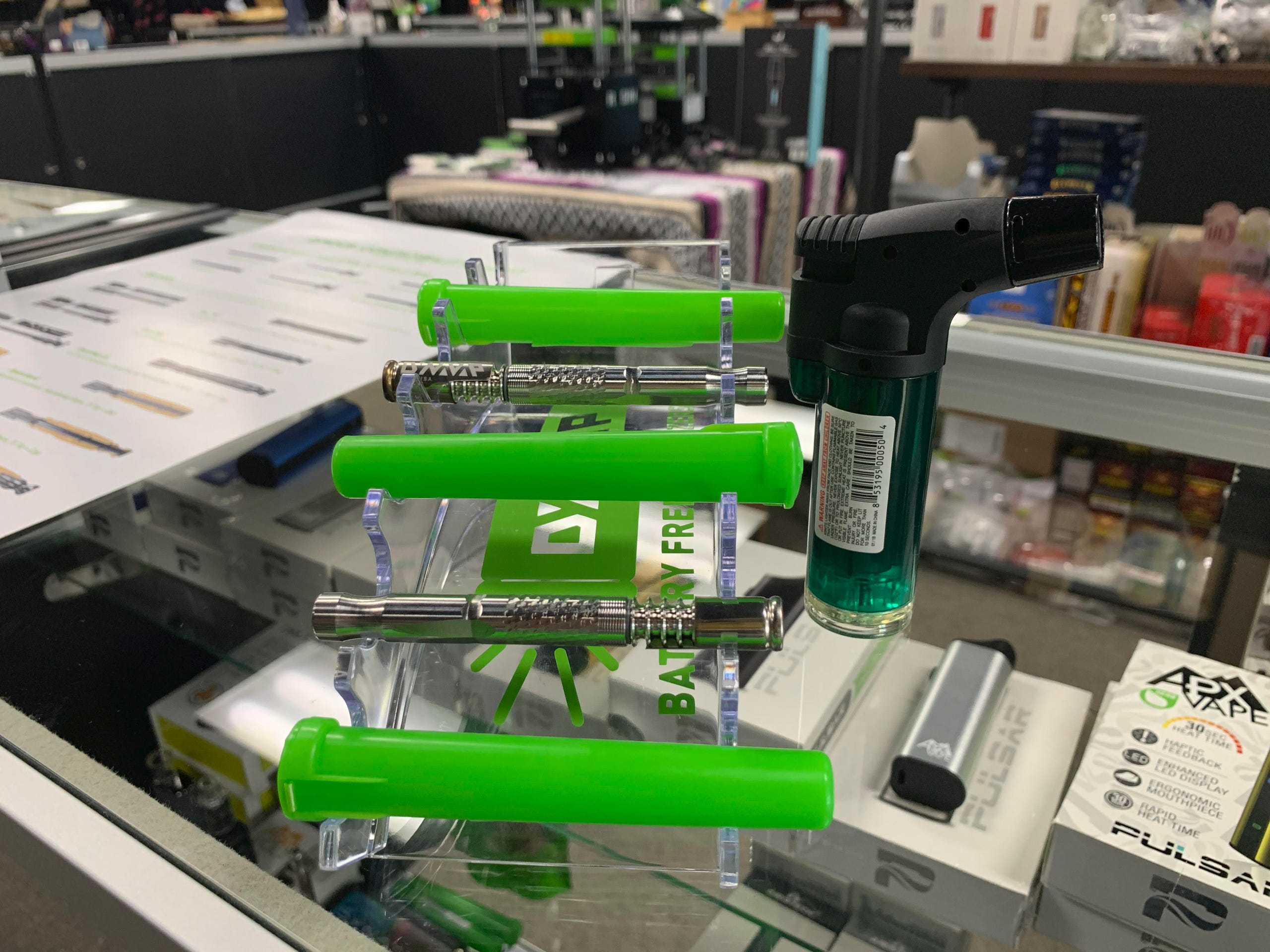 A super cool new product to our stores is the battery free vaporizers. Compatible with dry or concentrates, these devices only need to be torch-heated and they will vaporize the product inside for you! They click when they're hot enough, and click again when they've cooled down. If you hate messing with batteries, chargers and electronics, this is perfect for you!
The TokerPoker is an all-inclusive smoking tool. This simple little tool makes a world of a difference and is extremely helpful on the day-to-day. It's a lighter sleeve (so you're not constantly losing your lighter) that holds 5ft of hemp wick, has a built in metal tamper and a fold-in poker stick! Literally all the tools you need in one little pocket-sized product.
Medtainer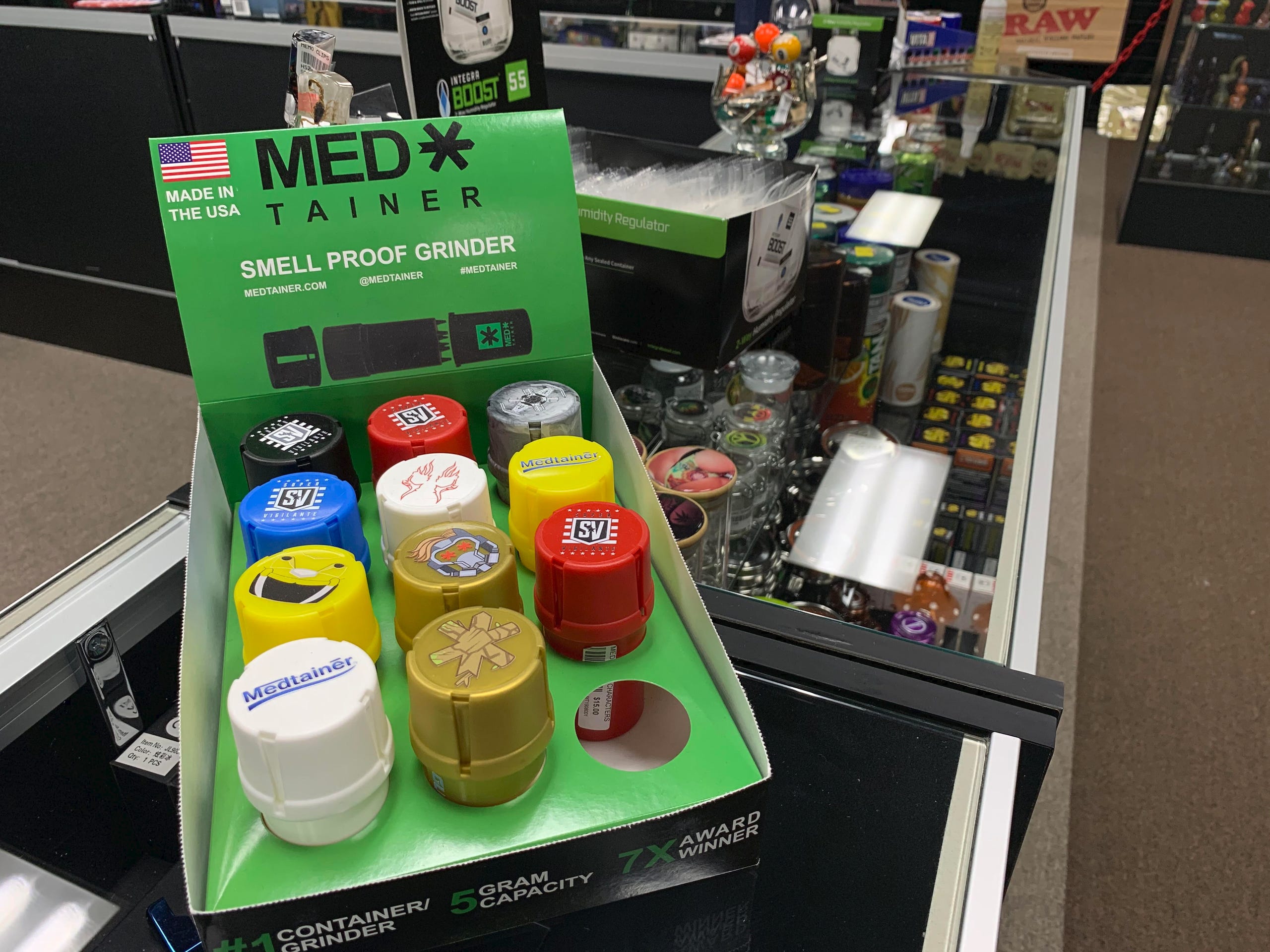 A container and grinder in one and its smell proof! Medtainers are the perfect travel companion, or just a nice product to use if you want to keep your stuff minimalistic. 
I hope these Life Hacks come in handy for you! Stop in and check out our constantly expanding selection. We probably have a helpful solution for you whatever your goal may be. Smoke smarter, not harder ;)
Follow our Instagram @iloveexcitementsmoke for all the latest product arrivals!