Do you love luxury? Are you always wanting the best of the best when it comes to your shopping choices? At Excitement, we have a wide range of options - including low to high end in order to meet all of our customer needs. In a previous article we discussed the Best Water Pipes for Summer 2020 - today we'll break down 4 of the current hottest and most high-end glass options available in our stores.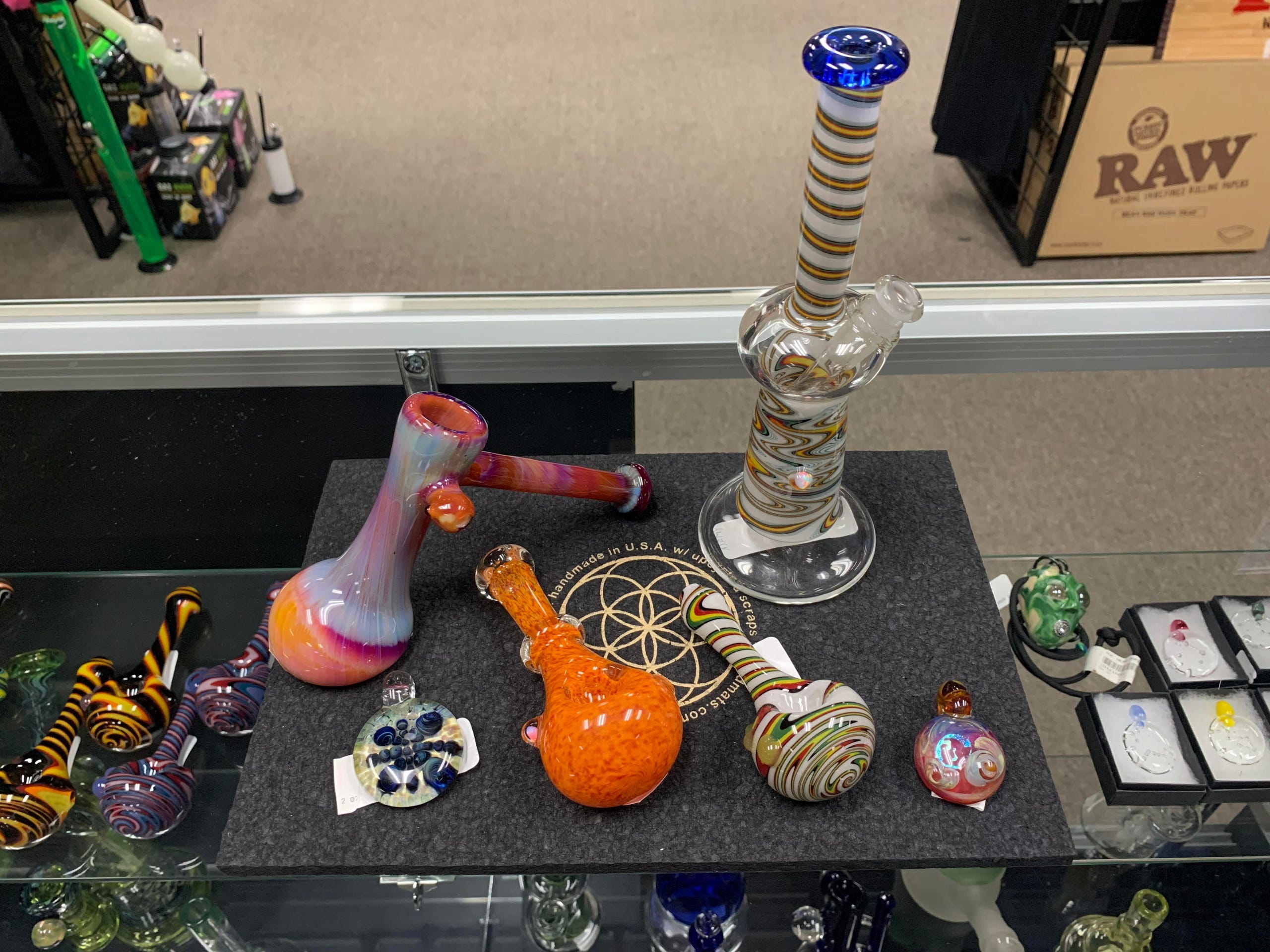 Excitement now carries a glass line that is hand-spun by a local artist out of central PA. His work has greatly progressed over time and we're so excited to bring his excellent glass back in! Come check out the collection of hand pipes, water pipes, and more.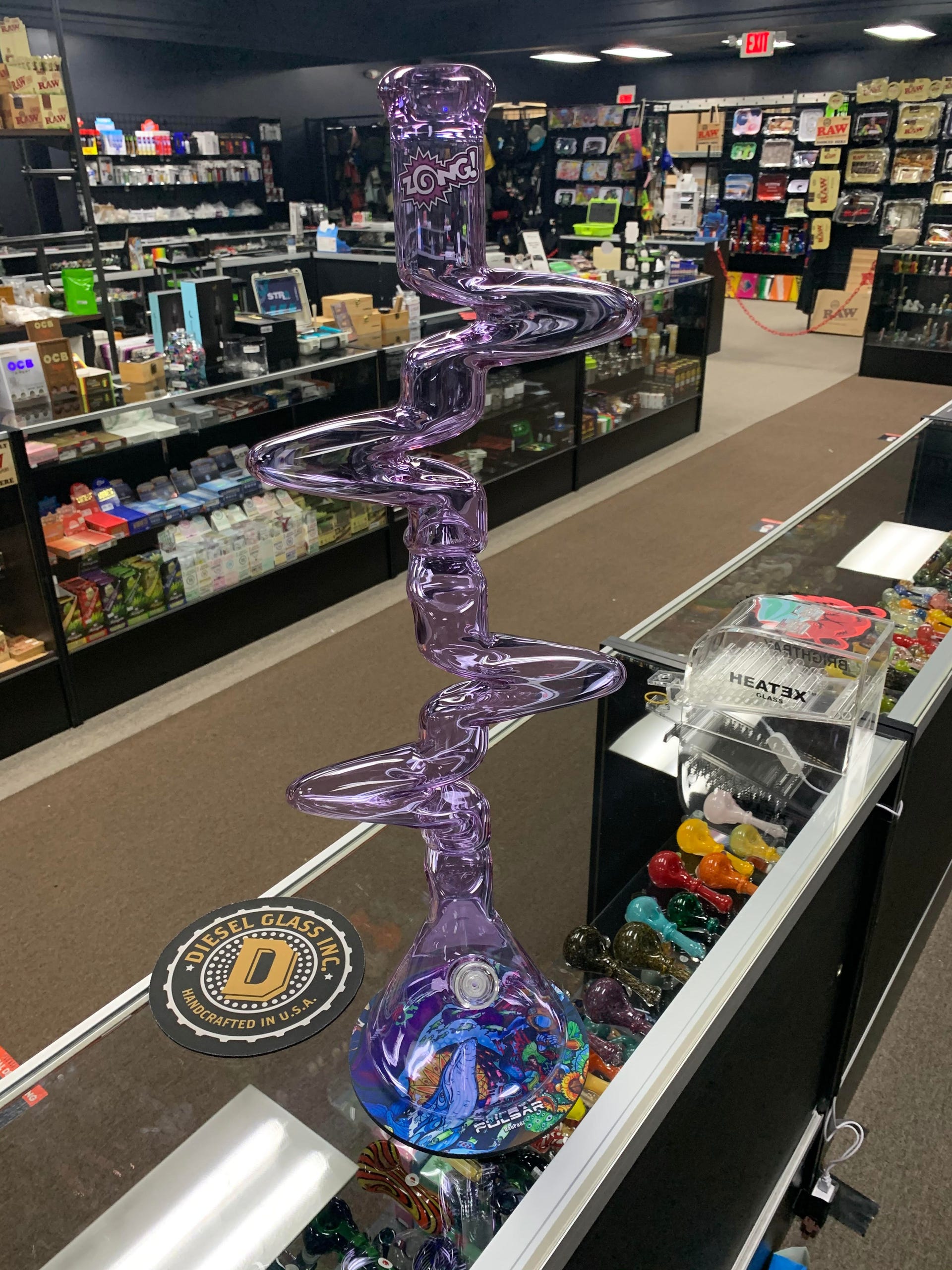 Zong is one of the first major brands to produce water pipes. They are a leader in the industry and we're so stoked to carry them in stores now! Zong pipes are so unique with the way they are blown into different shapes. They come in many different sizes and are always top-quality. Each piece is hand blown and just waiting to be your centerpiece ;) Read more about Zong culture here!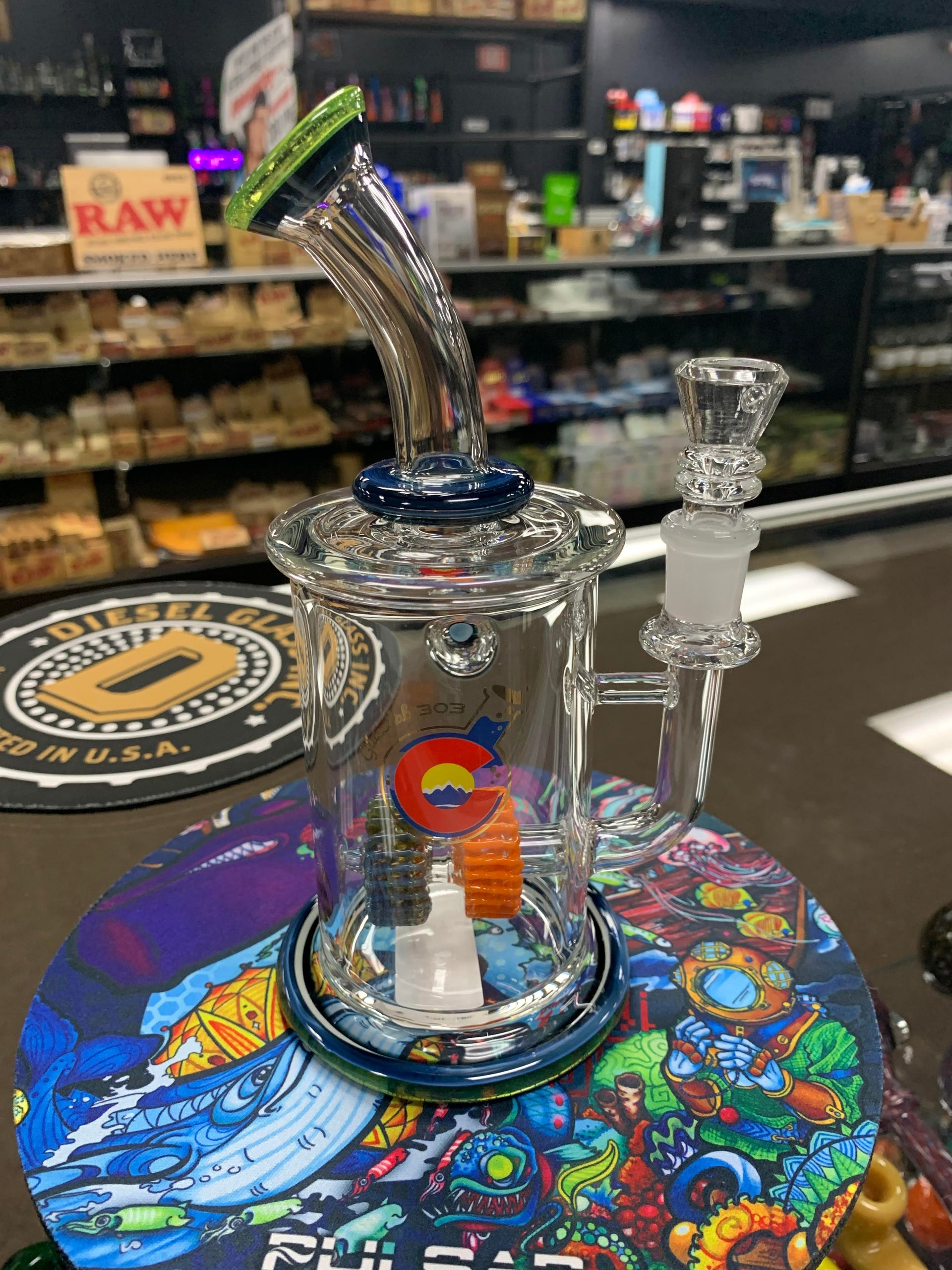 Glass labs pipes are all about function! If you're looking for a high functioning but beautiful piece, we've got something for you! They are "Colorado certified" American glass and they have been killin' the game since 2016. Their functional pieces are known for their brighter colors and vibrancy.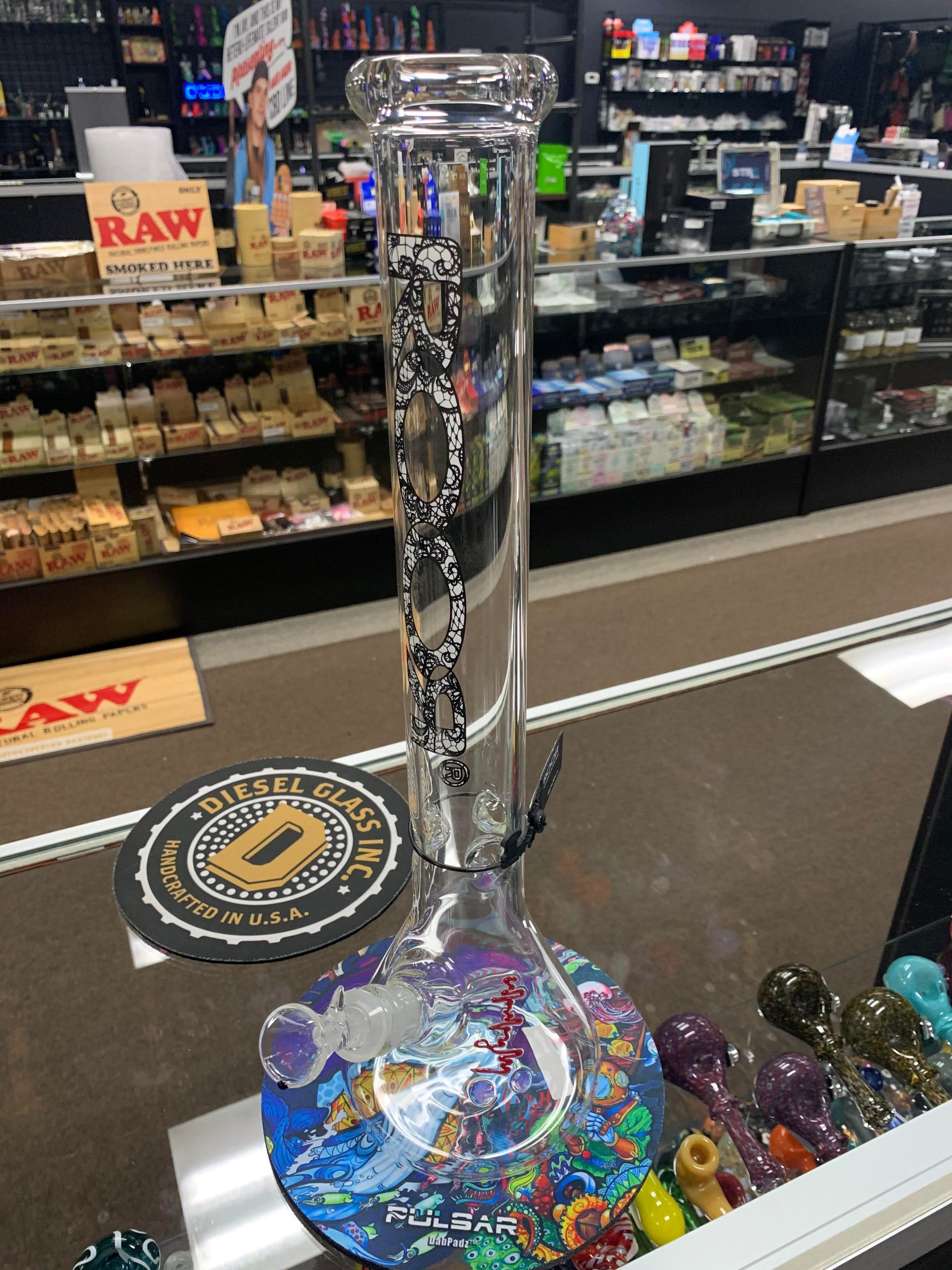 Roor is known for its unmistakable craftsmanship. Arguably the most well-known glass company, their pipes are always top-notch. From beakers to straight tubes, you're always getting an incredibly sturdy pipe with an easy pull. Their focus is on perfecting the classic design and these pipes definitely meet the mark.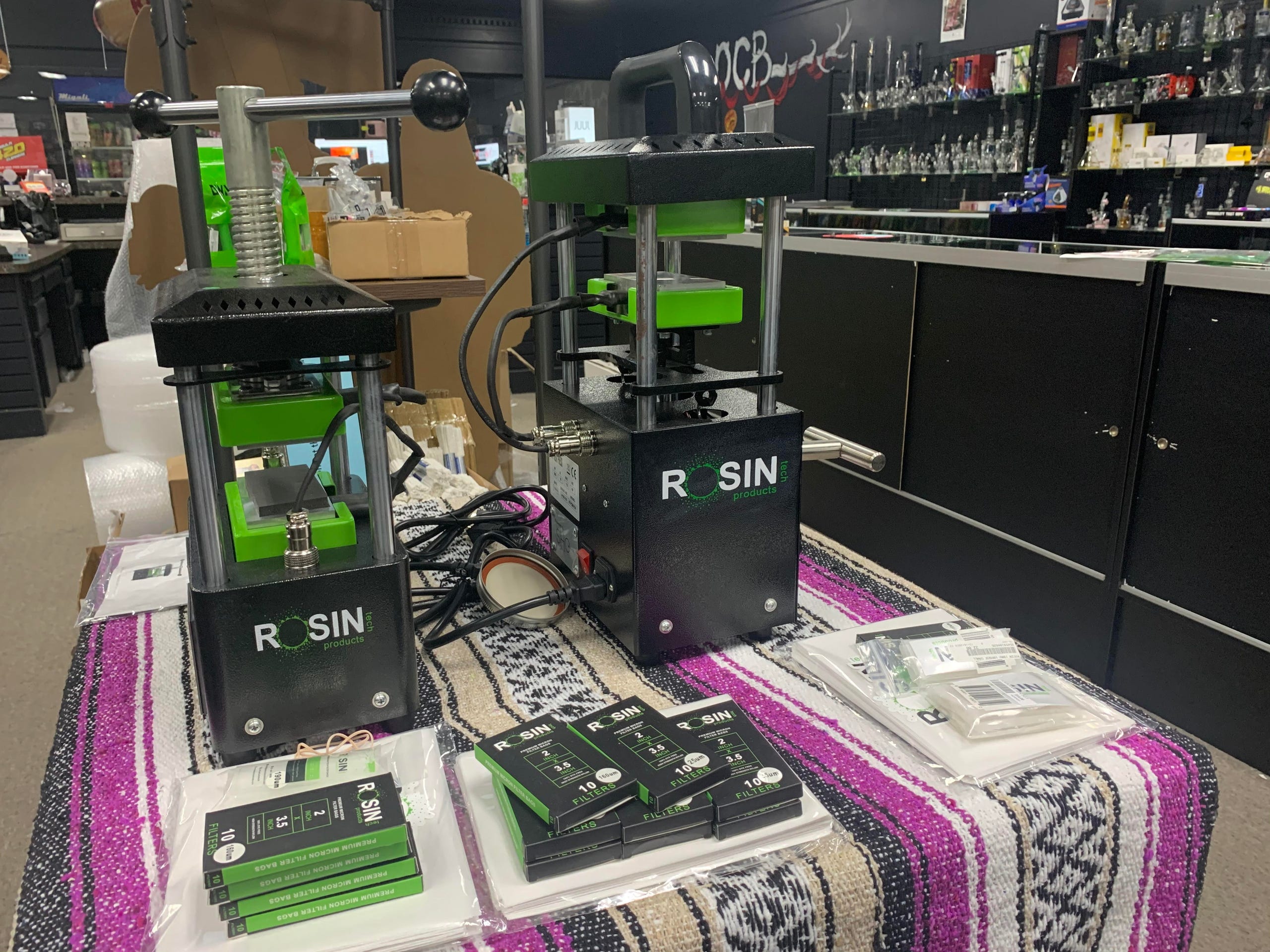 Although this feature isn't glass - it's worth mentioning in the high end list! The Rosintech press is an incredible piece of machinery that allows you to "press" your material into a solid mass. The Rosintech press is industry lead in both manual at home presses and commercial grade machines. They're designed for maximum yield and user-ease. If you're looking to really step up your game, come check this bad boy out!
It's always fun to splurge and buy something extra nice for yourself or someone you care about. How much better is it when that item is super practical and makes your rituals even more enjoyable? Stop in and check out all the fun goodies we have in store for you to add to your collection.
Follow our Instagram @iloveexcitementsmoke for all the latest product arrivals!